| | | |
| --- | --- | --- |
| | Dave Bagdasarian's Profile | |
Username:
bagdafish
First Name:
Dave
Last Name:
Bagdasarian
Icon:
Member Since:
08/03/13 06:22 PM
Last Login:
07/25/17 06:47 AM
Profile Views:
2913
City:
Manchester
State:
New Hampshire
Zip:
03102
Country:
USA
Website:
Interests:
Wisconsin born and bred...to fish, that is, but tricked to move to NH - was told the beer and cheese was better than back home...not finding either one to be true. If there is open water to be found, I am there...and I'll find the fish.
About Me:
Been fishing for a little over 40 years (am 54 now). I was a part-time fishing guide in Wisconsin fishing from shore, hitting the rivers and inland lakes with my boat and friends in tow and also getting out when I could on the big pond (Lake Michigan) for the salmon and trout runs.
Favorite Fish
to Catch:
Steelhead
Favorite Type
of Fishing:
open face reels and spinning rods
Water Type:
Freshwater
Favorite Lures:
Rooster tails, Mepps spinners, and various crankbaits
Fishing Rods:
Wisconsin-made St. Croix rods, various lengths and styles.
Fishing Reels:
Shimano - the Japanese-made versions of reels that you cannot buy in the U.S.A. (Ebay); slowly transitioning to Daiwa.
Fishing Techniques:
throwing crank baits and plastics on ledges and drop-offs, popping top water lures and hollow-belly frogs near lily pads and grass beds and throwing spinner baits along windswept shorelines.

Favorite Fishing Spot:
Lake Massasecum

Flag Profile:


| | | |
| --- | --- | --- |
| | Dave Bagdasarian's Photos | |

24 hrs. later
Windy and cold start with some early morning lake white caps chewed-up Massasecum a little bit with floating weeds. Not one bass today - just toothy critters and a perch the size of my lure.
07/23/17 06:07 PM

Another morning bass
Top water and lipless cranks were the producers today (7/22/17).
07/23/17 06:00 PM

Sat. 7/22/17 on Massasecum
What a difference a day makes - pounded the bass in the shallows and worked the depths from 13' back into shore - non-stop action and a few spit hooks - wish I could have had those hook sets back.
07/23/17 05:58 PM

Bite was on...before the kayaks got out
There was a kayak tournament on Massasecum this morning - I think getting out on the water before they launched was a good thing - hot bite from the start then we had to work for them - 6 large mouth and a surprise smallie.
07/16/17 07:52 PM

6 on the 4th
Finally! It's been an off season and the big ones have eluded me. Today at Turtle Pond - 3 take-downs on top water and then nothing - no fish brought to the boat.

Last Tuesday on America's birthday - this was 1 of 6 early morning bass caught on a spinner bait at Massasecum.
07/09/17 07:51 PM

No turtles...and not many fish
Saturday Morning, 9/24/16 - hit Turtle Pond in Concord...where do all the fish go? Sure was nothing like the Summer bite - not the smallest and not the biggest bass.
09/24/16 07:48 PM

View all 44 of Dave Bagdasarian's Photos

User has 44 photos in their collection.
| | | |
| --- | --- | --- |
| | Dave Bagdasarian's Friends | |
| | | |
| --- | --- | --- |
| | Dave Bagdasarian's Messages | |
No messages yet. Be one of the first to send this user a message.

Send Dave Bagdasarian a message
| | | |
| --- | --- | --- |
| | Dave Bagdasarian's Ranking | |
Dave Bagdasarian's Current Rank: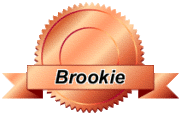 Brook Trout Rank
With 44 Total Points


Previous Ranks Achieved:
How are ranks determined?


Below is where we list statistics for the number of reviews, comments, message board posts, etc. that this user has posted on all the Fish Finder sites. The higher total overall points a user has, the higher the user's ranking.


Total Trips:
0
Total Photos:
44
Total Hotspots:
0
Total Trip Reviews:
0
Total Trip Comments:
0
Total Location Reviews:
0
Total Location Comments:
0
Total Locations Added:
0
Total Locations Edited:
0
Total Message Board Posts:
0
Total Species Comments:
0
Total Species Recipes:
0
Total Species Edited:
0
Total Amenities Added:
0
Total Amenities Edited:
0

---

Total Overall Points:
44

---