Username:
oldsalt
First Name:
Jay
Last Name:
Kasal
Icon:
Member Since:
05/24/08 03:53 AM
Last Login:
12/28/10 09:39 AM
Profile Views:
17027
City:
Winchester
State:
New Hampshire
Zip:
03470
Country:
USA
Website:
Interests:
The wife, kids and grandkids, Fishing, Hunting, Camping, Being Outdoors, Cooking
About Me:
Ret Navy Chief, adjusting to the good life. Looking for new friends to fish and hunt with
Favorite Fish
to Catch:
Blue Gill, Brook Trout
Favorite Type
of Fishing:
Spin, and Fly Fishing
Water Type:
Freshwater
Favorite Lures:
Flys and Worms
Fishing Rods:
Fly, Spinning rog
Fishing Reels:
Quantum
Fishing Techniques:
Streams and sunfish beds

Favorite Fishing Spot:
Still looking

Flag Profile:


Name
Details

Map It

Cusk

Avg. Rating: 4
# Reviews: 3
Views: 6800
Newfound Lake, NH
2/6/2009 - 2/7/2009

Cusk fishing


Map It

---

june trout
Avg. Rating: 3
# Reviews: 1
Views: 4767
Richmond, NH
6/2/2008

Roaring Brook


Map It

---

Hinsdale setback
Avg. Rating: 3
# Reviews: 1
Views: 5603
Ct. River, Hinsdale
6/2/2008

setback in hinsdale, nh


Map It

---

Feb hard water
Avg. Rating: 3
# Reviews: 1
Views: 4642
Ct. River, Hinsdale
2/4/2008

Ice fishing in Hinsdale


Map It

---

Keiran and Gram

Avg. Rating: 4
# Reviews: 2
Views: 5133
Ct. River, Hinsdale
5/10/2008

Patti and Keirans first solo trip


Map It

---

Hinsdale setback

Avg. Rating: 3
# Reviews: 2
Views: 6077
Ct. River, Hinsdale
1/24/2008

Ice fishing on the Ct. River


Map It

---

Roaring Brook
Avg. Rating: 3
# Reviews: 2
Views: 5830
Richmond, NH
4/28/2008

First time out for the season


Map It

---

This user has created 7 trips
| | | |
| --- | --- | --- |
| | Jay Kasal's Latest Mapable Trips | |
Below are the last 7 "mapable" trips this user has plotted.


| | | |
| --- | --- | --- |
| | Jay Kasal's Trip Statistics | |

first cusk trip of 2009
I say eelpout you say cusk
02/08/09 10:12 AM

Cusk
02/08/09 10:06 AM

Patti and Keiran
Patti took Keiran fishing for the very first time. The each cought two, 2 Blue Gills and 2 Yellow Perch
05/24/08 06:38 PM

20 inch Pike
05/24/08 06:32 PM

Ice fishing 28 Jan 2008
Sout side setback under the power lines
05/24/08 06:27 PM

Keala
Granddaughter's first trout
05/24/08 04:57 AM

View all 7 of Jay Kasal's Photos

User has 7 photos in their collection.
From
Message
mrprpane
02/08/09 04:01 PM




nice photo of the cusk that you caught

---

overstdr
06/06/08 10:09 PM




Hi All,

This is just me testing out the send group message functionality. Its been a while since Ive sent out a group message, and I want to test out a fix I just made to the functionality to ensure prompt message delivery and email alerts. Everything should be working perfect now.

Also, for those who havent visited the site in a while, be sure to check out some of the cool new features like:

- Printing Topo Maps from the Map Tab
- View Birds Eye Imagery under certain location details
- The ability to blog and fully customize your profile.
- Add recipes and comments for fish species.
- "Watch" trips, locations, and species to see when users review or comment.

Expect many new features coming to the site soon!

Tight Lines,

Dave O

---

fire22
05/29/08 10:18 PM




i love to dig my own clams but the only let us go once and a while the fishing here is really good right now i went sunday and no lie seen at least a 15lb lg mouth bass. i tryed everything in my box and he never once even looked at it i wanted him so bad but theres always next time

---

fire22
05/29/08 10:02 PM




i found it thanx. hows the fishing there

---

fire22
05/29/08 08:08 PM




where is winchester at?

---

User has 5 visible messages.

Send Jay Kasal a message
Jay Kasal's Current Rank: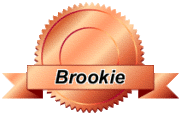 Brook Trout Rank
With 25 Total Points


Previous Ranks Achieved:
How are ranks determined?


Below is where we list statistics for the number of reviews, comments, message board posts, etc. that this user has posted on all the Fish Finder sites. The higher total overall points a user has, the higher the user's ranking.