| | | |
| --- | --- | --- |
| | Bennett Sheerman's Profile | |
| | | |
| --- | --- | --- |
| | Bennett Sheerman's Latest Mapable Trips | |
| | | |
| --- | --- | --- |
| | Bennett Sheerman's Trip Statistics | |
| | | |
| --- | --- | --- |
| | Bennett Sheerman's Photos | |
| | | |
| --- | --- | --- |
| | Bennett Sheerman's Friends | |
| | | |
| --- | --- | --- |
| | Bennett Sheerman's Messages | |
From
Message
rose
05/04/15 10:02 AM

Quote: "My friend was fishing Mascoma Lake April 18th with a fly rod using lures and he caught a lot of trout, mostly brown and two rainbow. He does catch and release. I didn't ask what kind of lure he used. While the water is still cold they will be near the surface."





Thanks for the tip. I ran down to the Sugar River yesterday afternoon and didn't even get a bite. I used quite a few different things. NO LUCK.

Last time I was up this way the water was way too low to fish so it's nice to see some healthy water levels.

---

User has 1 visible message.

Send Bennett Sheerman a message
| | | |
| --- | --- | --- |
| | Bennett Sheerman's Ranking | |
Bennett Sheerman's Current Rank: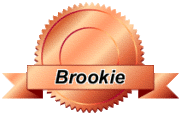 Brook Trout Rank
With 36 Total Points


Previous Ranks Achieved:
How are ranks determined?


Below is where we list statistics for the number of reviews, comments, message board posts, etc. that this user has posted on all the Fish Finder sites. The higher total overall points a user has, the higher the user's ranking.